September 24, 2013 by David Bolt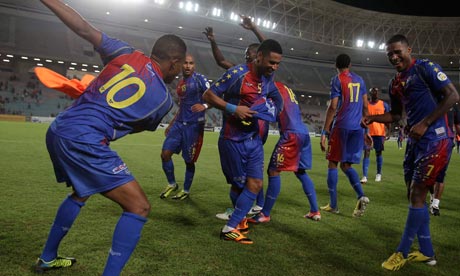 You may have noticed that FIFA two weeks ago delayed the publication of its ranking list. This wasn't due to any technical problems, but because the ranking of two African teams was dependent on the results of a decision taken by FIFA's disciplinary committee.
The ranking list was of great importance as the draw for the third and final round of World Cup Qualifying in Africa (CAF), with the ten group winners from the second round being drawn into five two-legged ties, with the five winners advancing to the world cup. The ten teams are split into two pots of five, with one team from each pot being drawn against each other. Which pot a team is put into is determined by their FIFA ranking.
Category International | Tags: Africa, Cape Verde, Corruption, World Cup 2014
---