1) James is destined for greatness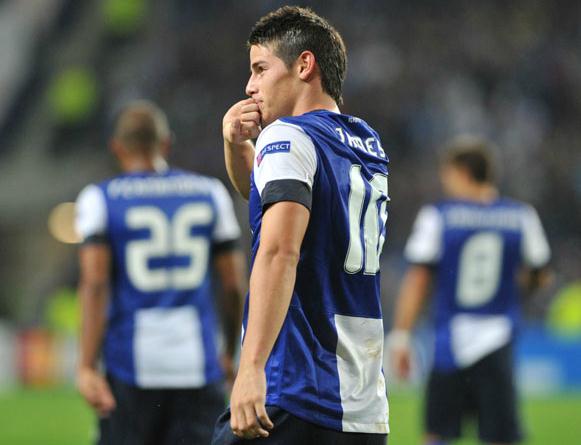 I have already profiled this boy as a player to watch in this season's tournament before matchday 1 but his performance and goal last night put to bed any lingering doubt that he is a truly special player.  He possesses so many qualities that are often so rare in such a young player – his eye for a pass, ability to draw opposing players in to him, finding space in congested areas, knowing exactly when to dribble or when to move on possession, composure under intense pressure – these are to name just a few of his qualities.  In my opinion the only other player of a similar age group who can match him is Neymar of Santos.  Of all the players aged 21 and below currently playing in Europe, none of them are playing at the capacity James is. 
2)Conte's absence limits Juventus' European ambition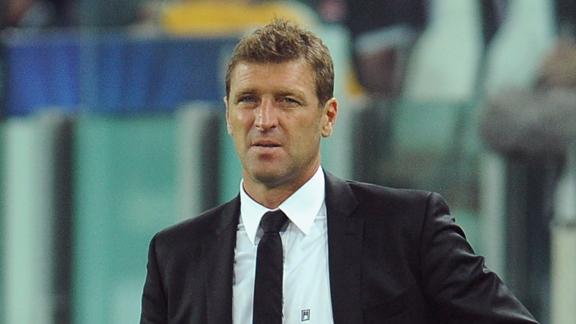 Massimo Carrera has done a fantastic job so far as the matchday manager of Juventus with the 10 month touchline ban of Antonio Conte in place.  Conte's absence at the side of the pitch has rarely been felt so far this season but there was a sign of his missing charisma as Carrera failed to spark his players for the game against Shakhtar Donetsk and to tactically react to the manner Lucescu's setup.  Conte's ability to tactically re-adjust his side in matches last season was one of the strongest qualities of his Juventus side and although it is a problem that has only in this game reared its head under Carrera, it is nonetheless one that will almost certainly come to the fore again and prove decisive in the Champions League.
3) Di Matteo is more adventurous than he is given credit for
Even though it was against Nordsjaelland and Chelsea were expected to win comfortably, Di Matteo has been fielding very attacking line-ups all season.  For example, in what most would deem as a difficult away trip to Arsenal at the weekend he fielded a front four of Hazard, Oscar, Mata and Torres, anchored only by two midfielders in the form box-to-box Ramires and Mikel.  This fearless approach has worked beautifully for Chelsea so far but I can't help to notice the lack of recognition Di Matteo should be receiving for employing such positive tactics.
4) Borussia Dortmund came close to putting Man City out tonight
Klopp's side went to the Ethiad with not a single ounce of fear.  Joe Hart was responsible for making 18 saves and BvB will travel home feeling they should have won the game.  Only a late penalty for Mancini's men threw them a lifeline.  With the way Manchester City are defending at the moment, six points form the two upcoming games against Ajax is by no means a given.  Ajax are no pushover and I expect them to cause them trouble and if the leaky defence isn't soon resolved, it will be another disappointing European display from City.  Marco Reus also showed everyone tonight that Borussia Dortmund will not miss Shinji Kagawa.  The only area of  worry for BvB, apart from their wastefulness in front of goal, is trying to fit both Reus and Gotze comfortably into the same attack.  Neither seem to want to play out wide and at times it looks like two players out there who are playing in the same position.
5) Celtic can win away
Nothing other than abysmal can be used to describe Celtic's away record in the European Cup group stages over the past 25 years.  In 20 away games, they were on the end of 19 defeats, and managing only 1 draw.  In their 21st attempt away to Spartak Moscow, Neil Lennons men done the unthinkable, earning a well deserved 2-3 victory in Russia.  Ironically, Aiden McGeady was the man Celtic sold to Spartak Moscow and it was the £12m they received for him that has funded the re-building of this Celtic squad that defeated Spartak.  Celtic were aided by Spartak being reduced to 10 men quite early into the second half, Samaras finding the headed winner in the 90th minute after Celtic came back from 2-1 down.  The cluster of Celtic fans who made the long trip to Moscow will not forget that night for the rest of their lives.  This win puts CEltic back into serious contention of qualifying from their group, currently lying second two points behind Barcelona and three ahead of third placed Benfica.  However, a daunting double-header against Barcelona now looms and an away trip to Benfica comes after that before the final game at home to Spartak.  But, as the result away in Moscow shows, you never know!